Ultrasonic Flow Meter Hire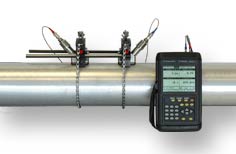 This ultrasonic flowmeter has become the industry benchmark for flow meter hire applications. It utilizes an acoustic signal-coding method to accurately measure almost any liquid even if it contains gas bubbles or en-trained solids and can be used on pipe sizes from 13mm to 5000mm with an accuracy of ±0.5% of rate.
PT878 Portable Flow Meter >>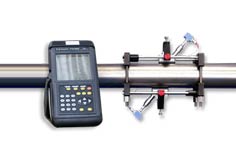 The new PT900 builds on the success of the PT878 and now features improved battery life, wireless tablet for Bluetooth communication with the transmitter and an easy-to-install clamping fixture. It is suitable for the measurement of most liquids on a wide range of pipe sizes.
PT900 Portable Flow Meter >>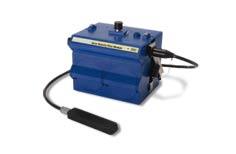 The PT878GC clamp on gas flow meter is ideal for measuring most compressed gases including air, nitrogen, natural gas, steam, helium, argon and others in almost any pipe material from 20-700mm. RS Hydro are the most experienced company in the UK and offer extensive flow meter hire services and support.

PT878GC Gas Flow Meter >>