Water & Wastewater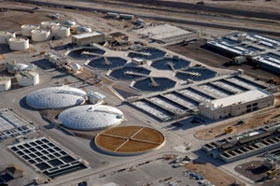 Our reliance on water necessitates its effective monitoring. The world's regulatory bodies require consent and license holders to abstract, supply and discharge clean water within our environment. As we seek to conserve and protect our resources, whilst providing a compromise between the needs of different water users, we are required to monitor our environment more vigilantly with the most cost-effective technology.
At RS Hydro, we work through the complete water cycle, whether it is the testing and installaion of borehole monitoring equipment, short- or long-term monitoring projects, the calibration or installation of sewage inlet flow meters or even guidance and installation for mcerts and IPPC consent holders. RS Hydro have a vast product range for all monitoring instrumentation for flow measurement, level measurement, borehole monitoring and water quality monitoring.
RS Hydro provide high quality, dependable measurement instrumentation for the water and wastewater industry and other environmental industries. Our range of products and services are continually evolving to provide the most accurate and robust monitoring systems for flow, level, pressure, temperature, water quality and data monitoring. Our engineers are always on hand to provide turnkey packages: installation, support, maintenance and calibration for almost any manufacturer of flow meter, level sensor and water quality instrument.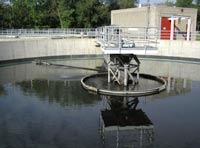 It is of fundamental importance that you know your equipment works correctly and accurately. To ensure this, RS Hydro's engineers use their knowledge and experience to ensure that your instrumentation works at its optimum efficiency. The company regularly undertakes calibration and maintenance for water companies throughout the UK and worldwide. Meter verification is a prime example where we can audit, test and calibrate equipment in-situ.
Clients include:
South West Water;
Wessex Water;
Severn Trent Water;
Thames Water Services;
United Utilities;
Bristol Water.