Radar Level Transmitters - 4 Wire
SITRANS LR 400 Radar Level Sensor (Discontinued)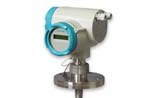 The Siemens SITRANS LR 400 radar level sensor can monitor solid & liquid materials in storage vessels up to 45m.
SITRANS LR460 Radar Level Transmitter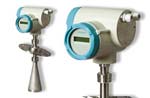 The Siemens SITRANS LR460 radar level transmitter is a 4-wire, 24 GHz FMCW radar level transmitter with advanced signal processing and extremely high signal-to-noise ratio for the continuous monitoring of solids up to 100 m (328 ft). It is ideal for measurement in extreme dust.