Water Quality Management for Fish Farms
Aquaculture is the farming of aquatic organisms primarily fish. This is achieved under controlled environments where conditions to produce healthy and large yields are paramount. RS Hydro offers many solutions to meet the demands set by this industry providing the real time measurement of crucial parameters such as pH, ORP Conductivity, salinity and dissolved oxygen.
EcoTestr EC Low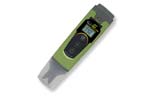 The EcoTestr EC Low is a sturdy piece of equipment ideal for using in a wide range of applications and guaranteed to give accurate results whilst on the go. This tester is the ideal EC Low conductivity pocket tester.
Eutech Cond 6+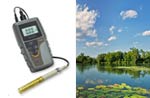 The Cond6+ is a no-frills handheld meter which is ideal for basic conductivity testing needs.
CyberScan pH 620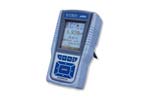 The CyberScan pH 620 measures pH and Ion with up to 0.001 resolution, the wireless and cable free data transfer with infrared IrDA technology. Large easy to read custom display with simultaneous readings provides optimum viewing with user-friendly icons.
EcoTestr EC High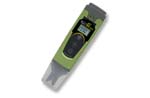 The Eutech EcoTestr EC High is a reliable easy to use pocket tester that gives quick, reliable conductivity measurements in a wide range of applications.
AquaSensors Optical DO Sensor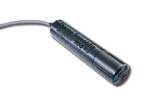 The AquaSensors Optical DO Sensor can be connected to any computer to view data, calibrate the sensor and customize measurements without the need for an additional electronics box.
NEP390 Handheld Turbidity Meter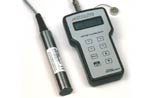 The ANALITE NEP390 handheld turbidity meter is ideal for applications where turbidity levels of up to 1000 NTU may be present.
EcoTestr pH 2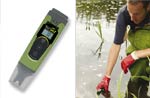 The EcoTestr pH 2 is designed to provide fuss-free measurements on the go, it is ideal for taking quick pH measurments in a range of applications, its measurement range is from 0.0 to 14.0 pull pH range. The meter is covered by a 1 year meter warranty.
EcoTestr pH 1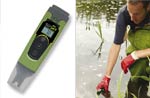 The EcoTestr pH 1 makes taking pH measurements a simple fuss-free process, superb accuracy is delivered by this value-for-money, quality pH tester. Measurements can be handled with from 0.0 to 14.0 full pH range.
Orion Star A325 pH / Conductivity Portable Meter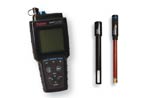 The Orion Star A325 pH/Conductivity Portable Water Quality Meter is the obvious choice to use on location when advanced measurements are required.