Conductivity Sensors & Probes
Datastick Conductivity Meter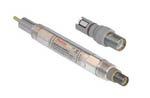 The DataStick with conductivity sensor head is able to yield highly accurate 24-bit conductivity data. Interactive communication with a host computer or display interface is possible via a wide array of connectivity protocols, including Modbus RTU, DeviceNet, Profibus, USB, CANopen and Ethernet.
Toroidal Conductivity Sensor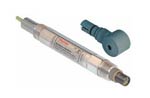 The Toroidal Conductivity Sensor Probe from Thermo Scientific provides highly accurate direct 24 bit conductivity data. The conductivity sensor heads are pre-calibrated with no field calibration required, providing a simple 'plug & play' system that is mechanically rugged and exceptionally chemical resistant.
CT2X Water Conductivity/Temperature Datalogger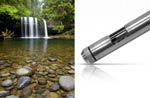 The Aquistar CT2X Datalogger is a submersible conductivity / temperature sensor with built in datalogger.