Wireless Telemetry & Data Logging Systems
RS Hydro design and supply wireless telemetry systems for monitoring water, industrial and environmental applications at remote locations. Our telemetry systems are used by companies in every sector of business in the UK including water companies, environmental regulators such as the Environment Agency, manufacturing and process companies and governmental organisations. Our telemetry system is truly unique and allows any user to install a monitoring station anywhere in the world regardless of any constraints over power, signal or indeed planning issues.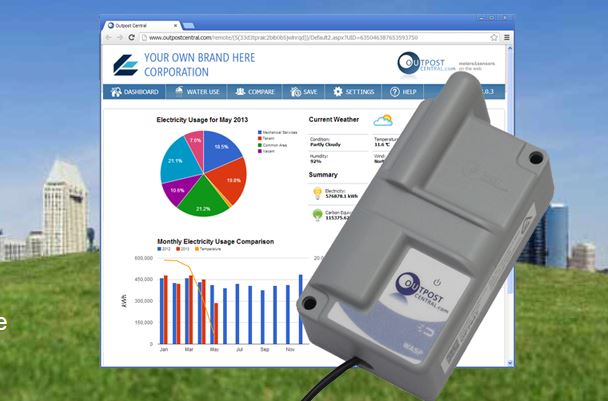 UHF radio telemetry units can be used for data transmission across up to 20kms (typical). Large networks of UHF RTUs reading from a wide variety of instruments can communicate with a single RA440 if a bridge to the GSM/GPRS network is necessary.
Browse UHF RTUs >>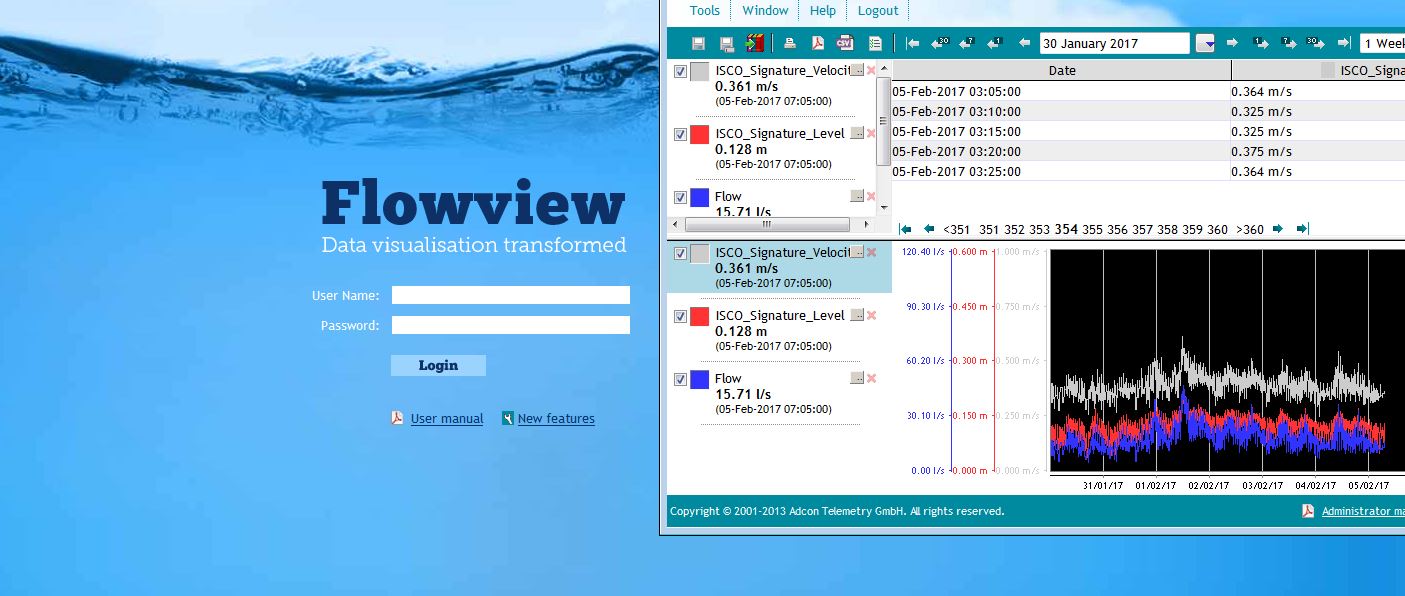 All of our wireless telemetry systems utilize addVANTAGE Pro software to view/control any RTU globally. Data can be viewed anywhere without installing software and allows users to create any simple or algorithm based condition for alarming purposes via email, SMS, voicemail or to directly control plant or machinery.
View addVANTAGE Pro >>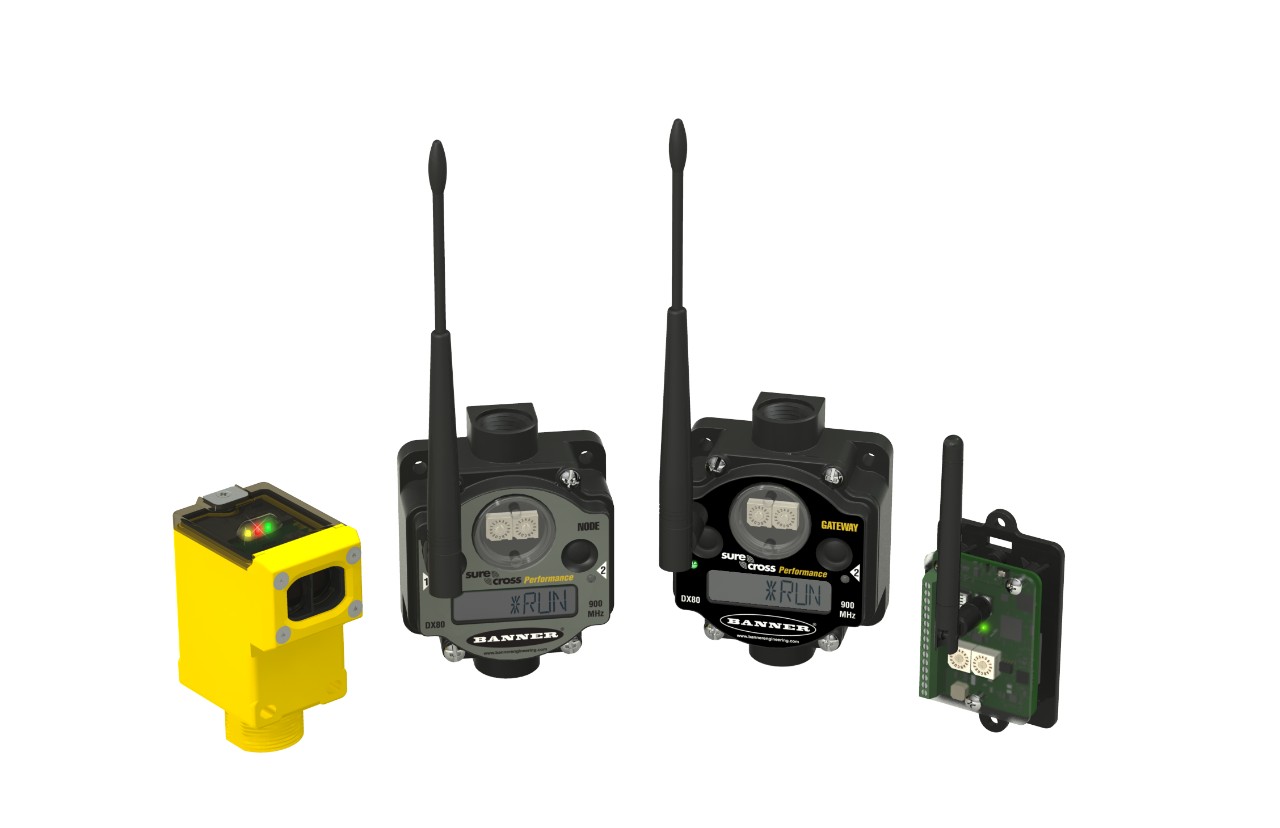 GSM/GPRS RTUs can measure up to 60 inputs and outputs using analog/digital/SDI-12/modbus signals. All of our RTUs also provide power to any attached sensors whether they are multiparameter water quality sondes, weather stations, or level sensors.
Browse GSM/GPRS RTUs >>
Our wireless data telemetry systems not only give power back to the user but they can be integrated into any SCADA or monitoring system using a variety of automated export functions. By way of example, RS Hydro have supplied a complete turn-key package to one of the UK's largest aggregate suppliers of aggregate for MCERTS/EPR based regulation compliance monitoring. RS Hydro are responsible for supply, installation and maintenance of all of the flow, level, water quality and pump control systems across the UK. This is a project only made possible by our experience, instrumentation and our unique wireless telemetry system.
More specifically, we provide real-time monitoring at remote locations for:
Flow measurement - pipe, open channel or culverts;
Level measurement - rivers, reservoirs or boreholes;
Water quality monitoring - single or multi-parameter sensors for surface or groundwater monitoring;
Weather monitoring - from standard to WMO-approved systems for all aspects of weather monitoring;
Real-time automated control - use any parameter to control any valve or pump (including variable speed);
Flood warning systems - real-time monitoring and alarming even for the most demanding application.
The type of low-cost telemetry monitoring system you require will depend on many factors such as the location of the site/sites of measurement and the number and distribution of sites. Our experienced telemetry systems engineers have the knowledge and expertise to help you put together a total solution. If you'd like advice about developing a telemetry solution, please contact us.
If your needs are more immediate just call us at +44(0)1527 882060 and speak to one of our knowledgeable engineers.
Applications
Telemetry for Water Management
To maintain a well-balanced water supply a precise and regular monitoring of the supply facilities is vital. We can provide a complete, cost effective and efficient telemetry solution designed for the specific needs of your company. Our ultra low-powered radio or gsm / gprs rtu units can be powered by a small solar panel to continuously transmit data.
The benefits that an efficient telemetry system can bring to water management applications are numerous. You will be able to get important information and data at anytime, even from remote locations, detect leaks immediately and create exact consumption profiles. The overall impact of a well designed telemetry system is a saving in time and money and an increase in profitability.
Flow Management
There are many industries where precise flow measurement is vital, whether this be open channel flow measurement or flow measurement within pipes. A well designed and efficient telemetry system can transform your flow monitoring devices from sites where data is collected once a month to a fully managed network. Our radio and gprs telemetry units can put your flow measurement sites online 24/7 to transmit data and react to changes in flow as necessary. RS Hydro have been involved with trials against the UK's leading manufacturers and have proven to out-perform them on every aspect. Contact us for more details.
Water Quality Monitoring
The continuous availability of up-to-date water quality measurement values is possible using a remotely managed telemetry network. Using the very best water quality sondes and/or wastewater samplers in conjunction with a well designed telemetry solution can provide the vital ability to react to parameter changes quickly.