Flowmeters for Water, Gases, Chemicals, Oils and Fuels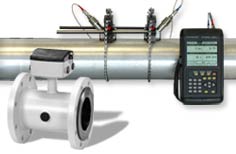 RS Hydro provide a full range of flow meters for measuring water and liquids in pipes up to 8000mm in diameter. These include electromagnetic, inline and clamp on ultrasonic flow meters, turbine and heat meters. We offer sales, hire, calibration and installation services.

Browse Pipe Flowmeters >>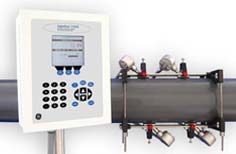 RS Hydro are internationally renowned for supplying and installing clamp on gas flow meters for compressed air, nitrogen, natural gas, steam and countless other applications such as argon, helium and carbon dioxide.

Browse Gas Flowmeters >>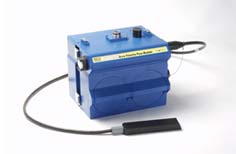 We stock and supply a comprehensive range of contact and non-contact open channel flow meters for sewers, MCERTS, CSOs, streams and rivers. We also supply the world's only laser-based profiling flow meter: the ISCO LaserFlow.
Browse Open Channel Flow Meters >>