Water Quality Monitoring of Drinking Water
The monitoring of drinking water is crucial to ensure quality and safety. However it is also important to remember costs associated with the purification process of source water can be greatly reduced through monitoring prior to the treatment process. RS Hydro offer a collection of sensors suitable to carry out this monitoring pre and post treatment process. Providing control and data logging monitoring systems to improve and reduce the costs of your process.
Datastick Dissolved Ozone Sensor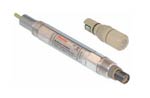 The Thermo DataStick Dissolved Ozone Sensor can connect directly to a PLC(Programmable Logic Controller) for seamless integration with industrial control systems. The dissolved ozone sensor head is pre-calibrated (requires no field calibration).
DataStick Aquachlor Chlorine Sensor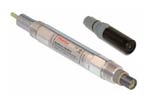 RS Hydro are distributors of the AquaSensor AquaChlor free chlorine sensor which delivers best accuracy in clean process water.
EcoTestr EC High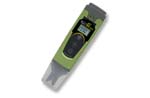 The Eutech EcoTestr EC High is a reliable easy to use pocket tester that gives quick, reliable conductivity measurements in a wide range of applications.
EcoTestr EC Low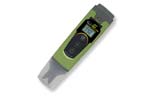 The EcoTestr EC Low is a sturdy piece of equipment ideal for using in a wide range of applications and guaranteed to give accurate results whilst on the go. This tester is the ideal EC Low conductivity pocket tester.
Eutech Cond 6+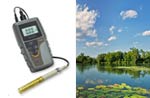 The Cond6+ is a no-frills handheld meter which is ideal for basic conductivity testing needs.
CyberScan pH 620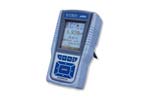 The CyberScan pH 620 measures pH and Ion with up to 0.001 resolution, the wireless and cable free data transfer with infrared IrDA technology. Large easy to read custom display with simultaneous readings provides optimum viewing with user-friendly icons.
EcoTestr pH 2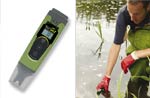 The EcoTestr pH 2 is designed to provide fuss-free measurements on the go, it is ideal for taking quick pH measurments in a range of applications, its measurement range is from 0.0 to 14.0 pull pH range. The meter is covered by a 1 year meter warranty.
EcoTestr pH 1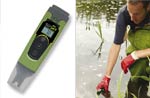 The EcoTestr pH 1 makes taking pH measurements a simple fuss-free process, superb accuracy is delivered by this value-for-money, quality pH tester. Measurements can be handled with from 0.0 to 14.0 full pH range.
EcoTestr Salt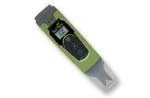 Measuring Salinity in a economical and quick way has never been simpler by using the EcoTestr Salt pocket tester. Delivering reliability even in harsh field conditions and a wide range of applications. This product is covered by a 1 year meter warranty.