Portable & Laboratory Water Quality Analysis Equipment
When undertaking laboratory water quality testing it is imperative that reliability and accuracy are achieved. RS Hydro provides these by supplying a range of analysis equipment to cover an extensive array of water quality parameters. This includes our multi parameter units the Orion Versa Star capable of monitoring pH, conductivity, dissolved oxygen and ORP.
AQUAfast AQ3010 Turbidity Meter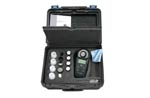 The AQUAfast AQ3010 portable turbidity meter is a simple yet powerful turbidity meter that is perfect for the plant, field or even in the lab. Using the Nephelometric principle with 90? detection the meter is capable of generating an accurate reading in seconds
Eutech DO 6+ Dissolved Oxygen Handheld Meter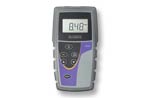 The DO 6+ handheld dissolved oxygen meter from Eutech provides high performance at an economical price.
Eutech Ion 6+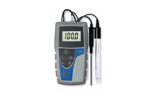 The Eutech Ion 6+ is the ideal value for money pH and ion measurement equipment if you have basic measuring needs. The no-frills meter is ideal for rugged conditions, simple to use and has an accuracy of up to ±0.01ph and ±0.5°C.
Eutech pH 5+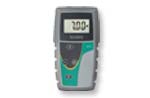 The new Eutech pH 5+ is the complete value for money package if basic pH measurement is required. Offering up to 3 calibration points with auto-buffer recognition, accuracy of up to &plsmn;0.01 pH and ±0.5°C and Automatic Temperature Compensation (ATC) ensures accuracy under fluctuating temperatures.