Water Level Sensors and Transmitters
Level sensors are used to detect the level of substances that can flow. Such substances include liquids, slurries, granular material and powders. Level measurements can be done inside containers or it can be the level of a river or lake. Such meaurements can be used to determine the amount of materials within a closed container or the flow of water in open channels.
RS Hydro have a wide range of pressure, ultrasonic, open channel, radar and capacitance level sensors and transmitters for sale and hire. For more information about the level sensors and transmitters we supply please select from one of the options below: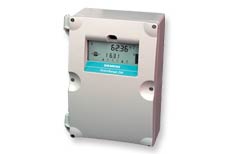 Ultrasonic level sensors are ideal for a wide range of applications including water, wastewater, bulk solids and high viscocity liquids. Ultrasonic controllers are ideal for pump and level control applications.
Browse Ultrasonic Level Sensors >>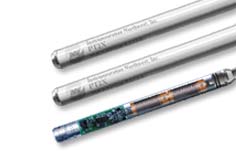 Our range of pressure level sensors provide a low-power, high accuracy solution for many level monitoring applications. The PT2X, PTX1830/1730 & PT12 level sensors represent the leading edge of level sensing technology.
Browse Pressure Sensors >>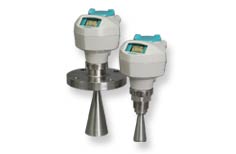 Radar level sensors can be used for more difficult applications including environments where there are significant vapours or dust such as steam. Radar is also ideal for long-range applications or where the dialetric properties of the fluid will not allow ultrasonic devices to work.
Browse Radar Level Sensors >>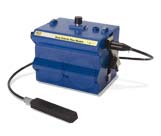 RS Hydro has a wide range of level sensors for measuring flows in open channel applications using ultrasonic, pressure and laser technologies. Many of our open channel flow measurement technologies are available for rental and purchase.
Browse Open Channel Level Sensors >>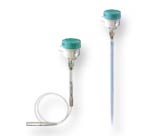 Versatile flow meters for use with a wide range of solids, liquids and slurries.
View Our Range Of Capacitance Level Sensors >>