Multilevel Systems for Groundwater Monitoring
RS Hydro are the UK/Ireland distributor for Solinst and stock the CMT multilevel monitoring system for applications up to 500ft (165m). We also stock a wide range of groundwater sampling equipment including pumps, tag lines and water level meters.
Solinst 403 CMT Multi-Level Well Systems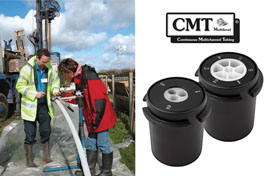 The 403 CMT Multilevel Well and Groundwater Monitoring System provides site assessors with a clearer understanding of three-dimensional groundwater slow and the distribution of contaminants in the subsurface. Monitor up to 7 zones in one 1.7" well, or 3 in the narrow 1.1" (28mm) Multilevel Well System.
Solinst Model 401 Waterloo Multilevel Groundwater Sampling System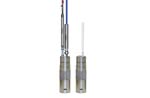 The Model 401 Waterloo Systems can be used to achieve groundwater samples, hydraulic head measurements and permeability measurements from many discretely isolated zones in a single borehole.
703 Waterloo Emitter for Enhanced Bioremediation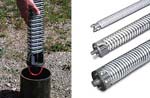 The 703 Waterloo Emitter is a simple, cost effective device for the controlled and uniform release of oxygen, which encourages and sustains the growth of microorganisms required for in-situ bioremediation of contaminated groundwater.