Multiparameter Water Quality Sondes
RS Hydro provide a wide range of multiparameter water quality instruments, sensors and meters ranging from process analysers to single parameter sensors and multiparameter water quality sondes.
ORI MLOG ATEX multi-parameter data logger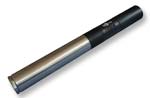 The Mlog is a muultiparameter measuring system which is compact and economic. A great companion to the ATEX water quality sampling practice or as a stand alone system
Manta + Water Quality Sonde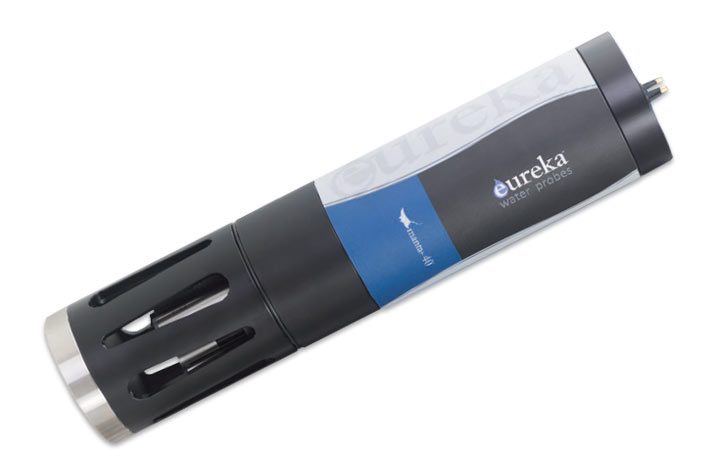 The Manta 2 Water Quality Sondes is ideal for use in natural waters up to 50°C. This multiparameter, water quality multriprobe measures temperature, optical dissolved oxygen, conductivity, pH, depth/level, ORP and more, all in one package.
Rental - Manta + Water Quality Sonde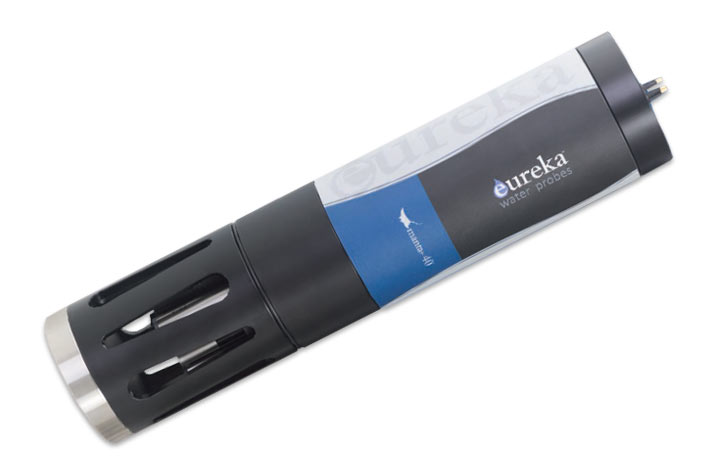 The Eureka Manta 2 Water Quality Sondes is a multiparameter sensor that is capable of measuring and recording multiple parameters simultaneously. Available for rental from RS Hydro with next day delivery.
Amphibian Field Display Unit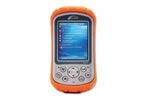 The Amphibian Field Display Unit is a handheld, portable, pocket PC that is ideal for use on the field. It has a waterproof/shockproof case which conforms to military standards and has a built in rechargeable battery. Suitable for use with the Eureka Mulitprobe.
Proteus P Multiparameter Water Quality Monitor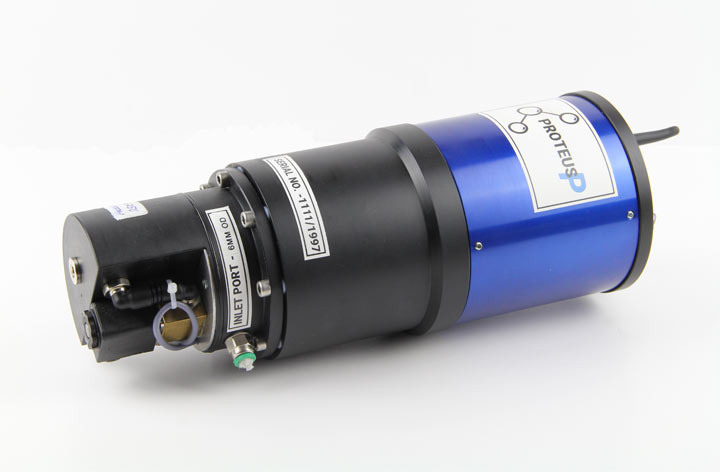 An industry-leading multi-parameter, real-time sensor platform (portable or permanent) that accurately and reliably measures multiple water quality parameters in pressurised pipes.
Eureka Trimeter Water Quality Sonde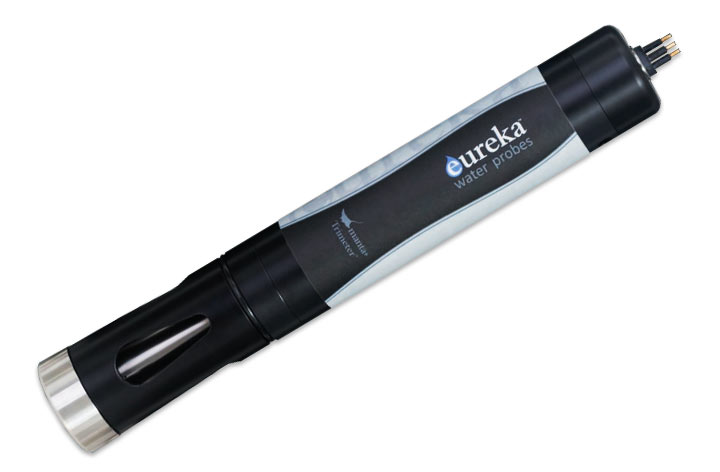 The Eureka Trimeter combines the same electronics as the Manta's multiprobe and interface, in a smaller, lighter housing.
Proteus Multi-parameter Water Quality Sensor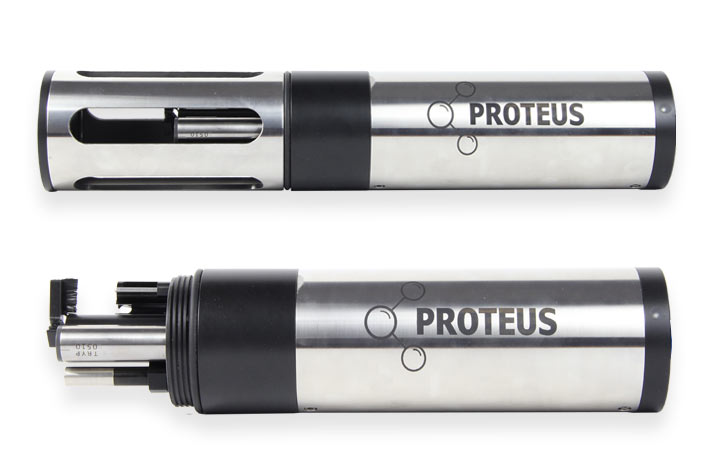 An award-winning, patented, multi-parameter, real-time sensor platform to accurately and reliably measure BOD, COD, TOC and Coliforms (total, E. coli or faecal) in permanent and temporary applications.
EasyProbe Multiparameter Water Quality Sonde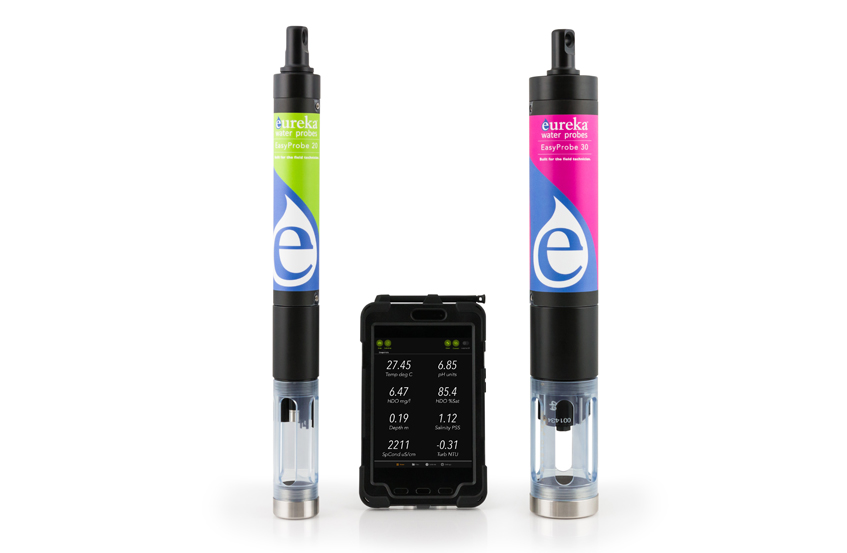 The EasyProbe is the newest in Euerka's line of water quality monitors, providing their well known quality performance at an all new price point.