Optical Sensor Accessories
Frames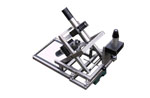 These Frames are designed specifically for Ramses Radiometers. They are especially made for vessel sensors to ensure they are stable and precise. With these special frames RAMSES radiometers, as well as various other TriOS sensors, can be mounted securely in various positions to suit any job.
PS and IPS Power Supplies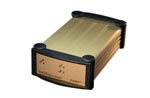 These power supplies are especially designed for TriOS sensors, allowing them to connect between a PC. They can enable you to get up to 4 single instruments simultaneously on one computer interface.