Optical Water Quality Sensors
MicroFlu-CDOM Fluorometer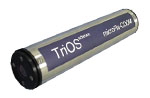 The MicroFlu-CDOM fluorometer measures CDOM (coloured dissolved organic matter, 'Yellowmatter', 'Gelbstoff'). Suitable for a wide variety of applications including yellow substance monitoring in lakes and rivers.
MicroFlu-chl Fluorometer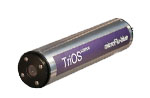 The MicroFlu-Chl is the innovative fluorometer designed to perform high precision chlorophyll fluorescence measurements. This miniaturized fluorometer is ideal for a variety of applications, including algae monitoring in lakes and rivers.
MicroFlu-DS Fluorometer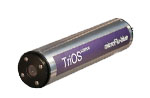 The MicroFlu-DS is a submersible fluorometer for high precision, selective fluorescence measurement in deep sea, with water depths of up to 6000m. Suitable for measuring CDOM (coloured dissolved organic matter), chlorophyll-A or cyanbacteria.
MicroFlu-blue Fluorometer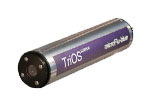 The MicroFlu-Blue is a submersible fluorometer designed for high precision measurements of cyanobacteria. It is low cost with low power consumption in a compact exterior making it ideal for blue algae monitoring.
VIPER - hyperspectral VIS Photometer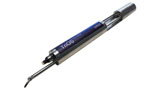 The VIPER Hyperspectral VIS Photometer is suitable for a range of water applications with various path lengths available ranging from 50mm, 100mm, 150mm and 250mm. It measures hyperspectral attenuation data for water quality monitoring, color measurements, satellite validation and biogeochemical applications.
OSCAR - Absorption Meter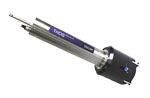 OSCAR is the new innovative absorption meter that measures the real ab-sorption spectra without the use of many assumptions, making it unique to others currently on the market.
ProPS UV Photometer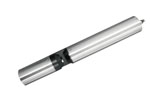 The ProPS UV Photometer can be submersed to analyse chemical free substances, anything from natural to artificial mixed samples.
LISA - SAC254 Probe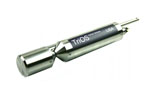 The new innovative LISA-SAC254 probe with UV-LED technology is energy saving with a robust design offering its user flexibility and a long life span.
SolidCAL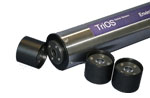 SolidCAL solid secondary standards are for tests and calibration checks of UV-fluorometer EnviroFlu-HC and MicroFlu miniature fluorometers, especially designed for chl-A, CDOM or phycocyanin detection.
Frames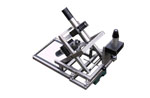 These Frames are designed specifically for Ramses Radiometers. They are especially made for vessel sensors to ensure they are stable and precise. With these special frames RAMSES radiometers, as well as various other TriOS sensors, can be mounted securely in various positions to suit any job.