Portable Dissolved Oxygen Meters
RS Hydro supply a range of portable dissolved oxygen meters suitable for a range of applications including water/wastewater, river monitoring, fisheries monitoring and tank measurement. Please select one of our DO meters below for more details or contact our sales team on +44(0)1527 882060.
Orion Star A323 Dissolved Oxygen Portable Meter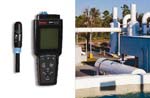 The Orion Star A323 Portable Dissolved Oxygen Meter is the ideal option for advanced measurement on location. The informative large backlit graphic LCD displays dissolved oxygen in percent saturation or concentration with temperature and electrode status.
Orion Star A123 Dissolved Oxygen Portable Meter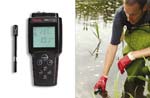 The Orion Star A123 Handheld Dissolved Oxygen Meter combines accuracy with simplicity, its large LCD displays dissolved oxygen readings in mg/L or % saturation, temperatures presented in °C or °F, meter mode and battery life.
Orion Star A223 Dissolved Oxygen Portable Meter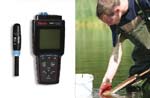 The Orion Star Handheld A223 Dissolved Oxygen Meter features a large backlit graphic LCD display, is waterproof- protected with an IP67-rated housing.
Eutech DO 6+ Dissolved Oxygen Handheld Meter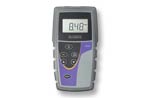 The DO 6+ handheld dissolved oxygen meter from Eutech provides high performance at an economical price.