UHF Radio Telemetry Systems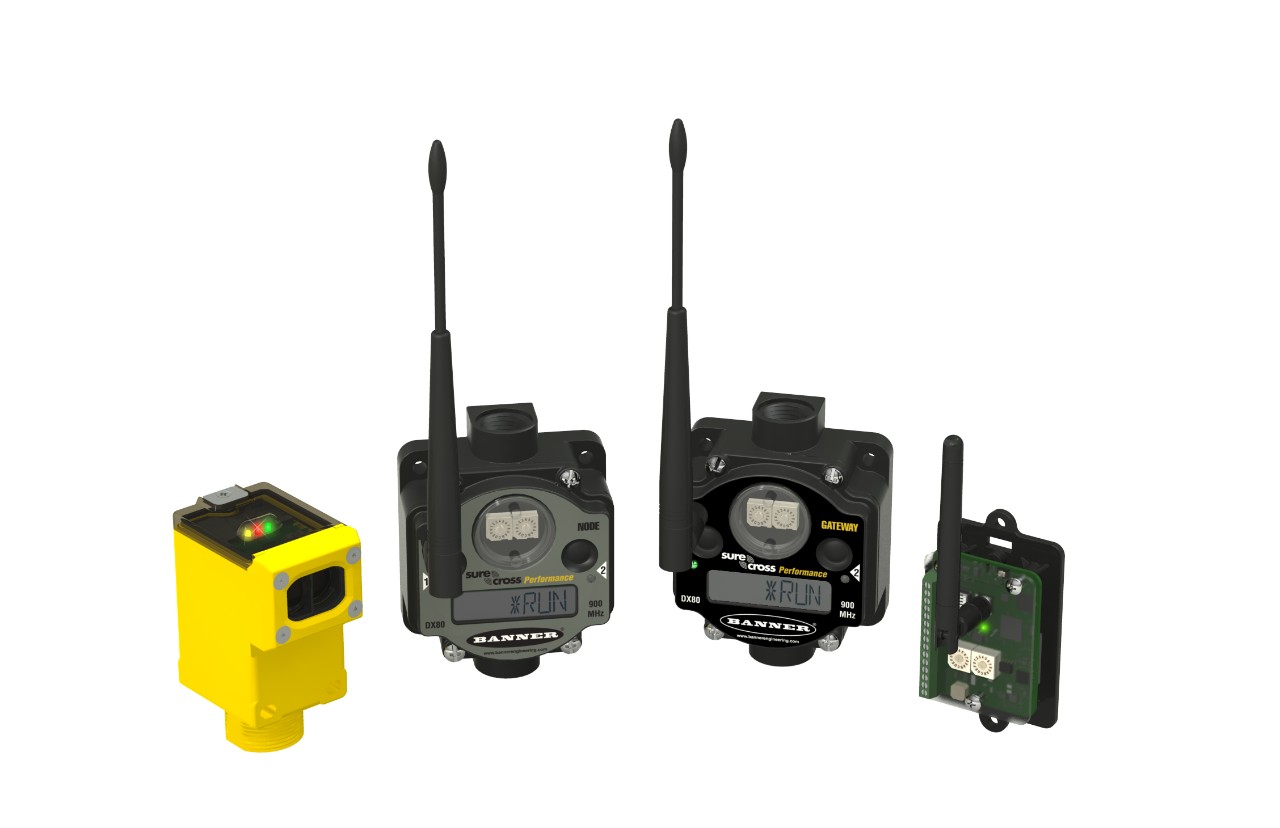 Our robust range of radio telemetry systems includes the A723, A724, A753, A752, A751 UHF radio telemetry units and the globally unique RA440 GSM/GPRS to UHF bridge telemetry system. Our telemetry systems are IP67 rated, making them ideal for harsh environments.
View Our Range Of Radio Telemetry Units >>
Applications
RS Hydro have supplied and installed radio telemetry systems across UK, Ireland, Europe and Africa. Our radio telemetry systems use free-band radio and can transmit up to 20kms in one hop. Any single radio telemetry unit (RTU) can also act as a relay station to communicate with another. It is possible to create a radius of 8 stations in row and can be used to create any network topology you may require up to 000s of stations. All of the radios will communicate back to base via an A440 radio modem attached to an A850 installed on any network connection. Even though a network may be on the other side of the world or in a remote location, all stations can be contacted in real-time. Furthermore, RA440 GPRS-UHF bridge telemetry units can be installed to communicate with monitoring points which have no GSM/GPRS coverage, thus offering a GPRS to UHF bridge. These are often used for remote monitoring applications where there are either multiple monitoring points which require real-time connectivity is required or where there is simply no coverage to install solitary GSM/GPRS telemetry units.
Applications can be very wide-ranging and diverse but can include almost any type of monitoring project:
Water quality monitoring;
Pressure/groundwater/level monitoring;
Leak detection;
Flow monitoring (open channel and pipe);
Meteorology;
Rainfall, dust & wind monitoring;
Irrigation, agriculture & horticulture;
Automatic Meter Reading (AMR).
Powering our Telemetry Systems...
Nothing could be easier! There are a choice of power options ranging from (i) 2 & 4.6 watt solar panels (postcard size!); (ii) mains power (110-230v); (iii) internal rechargeable battery; or (iv) internal lithium battery which can last up to 5 years without replacement. We have installed A723 addIT telemetry units with up to 20 level sensors (but can be up to 50), with fully-specified multiparameter sondes, weather stations or modbus-based monitoring instrumentation. In all cases, our telemetry systems have on-board charge regulators and rechargeable batteries which in turn provide all of the power to the instruments attached. There is therefore no need to install kiosks, large solar panels or expensive battery/charging systems. You can fit the whole system in a shoe box! If you want a compact monitoring system which provides near real-time data, Adcon telemetry units are the only choice.
A723 UHF Radio Telemetry Unit
The A723 addIT is a short range "satellite" RTU that can be used in conjunction with a long range RTU or as a standalone application. It is a compact unit offering a total of 10 I/O ports and can be upgraded to transmit an additional 20 SDI-12 sensors by means of an optional A506 SDI-12 Adapter.
Customers appreciate the absolute ease of installation and operation of the A723. The logger, the radio and the battery pack form an integrated device, neatly packed into a single aluminium enclosure, giving no need to worry about interfacing between logger and radio, cabling, or proper installation inside a protective enclosure. It's simply a matter of clamping the device to a pole and plugging in your sensors.
You will find a license free frequency band for this device in virtually any country in the world. With an output power of 10mW it can operate on any frequency between 432MHz and 470MHz. While we rate the transmission distance of this device with up to 1km Line of Sight (a bit over half a mile), this distance can largely be extended by using any Adcon long range RTU (e.g. the A731, A733 or A740) as a relay station.
All major features of the A723 can be modified via radio, even the transmission frequency. With the exception of an occasional firmware upgrade, there is never any need to open up the unit.
RA440
The RA440 acts as a bridge between UHF RTUs and the GPRS network. Making this possible are one 500mW UHF radio (as found in our A733 addWAVE RTU) and one Motorola Quad-Band GPRS modem (as used in the A753 GSM RTU). The RA440 connects to the A850 Gateway by GPRS.
If you need to collect data from a remote area which is not covered by GSM, and if you have no place with mains power and internet or phone connection
nearby to install an A850 Telemetry Gateway, then you put up an RA440 in the nearest area which has GSM/GPRS coverage, and from here you reach out to the radio RTU by UHF. Power comes from a standard solar panel, charging the internal battery. To make it easier to hold spare parts the RA440 uses the same NiMH batteries as the A733 / A753 series of RTUs. If you need lots of power for frequent communication you can furthermore put a second battery pack inside the RTU, and also connect a standard 12V battery to its external power port.
The device comes with two antennas, a GSM antenna to be connected directly to the case, and an external antenna kit for UHF communication. Please do NOT connect both antennas to the RA440 directly! Since the RA440 communicates in parallel by GSM and by UHF the two antennas would create too much interference and therefore block each other.
What's even better is the fact that you can upgrade your A850 Telemetry Gateway to talk to not only one A440 or RA440, but to up to ten! That will let you build a local UHF network around the A850 in your office, and up to 9 UHF sub-networks anywhere in the world - as long as the RA440 has good GPRS connection!