Process & Environmental Monitoring Equipment Rental
RS Hydro stock a huge range of rental process and environmental monitoring equipment that is available at a moments notice and can be shipped within the UK and overseas. Our rental equipment fleet includes flow meters, water level dataloggers, water quality meters and dataloggers, groundwater sampling equipment, pumps, auto-samplers, weather stations and wireless telemetry systems. For many instruments we have the largest available rental fleet in the UK and can therefore provide unparalleled service and support for your application. Rental instrumentation is available on a next-day basis and can range anywhere from 1 week to longer-term projects or from one instrument to dozens of instruments. Every instrument is cleaned, calibrated, accurate and quality checked before and after every rental. We also include quick start guides for many of rental instruments meaning that you can get to work often within minutes without having to read the full manual. Furthermore, we have the support and service to provide training and comprehensive on-site installation services.
RS Hydro have an extensive flowmeter hire fleet which includes the Panametrics PT878 ultrasonic clamp-on liquid flowmeter, the PT878GC gas flowmeter and the ISCO 2150 open channel flow meter. We provide leading edge technology combined with expertise to provide you great service.
Flow Meter Rental Products >>
Our water quality monitoring rental fleet includes the Manta 2 sonde, Thermo & Eutech handheld water quality meters and environmental monitoring kits. All equipment is checked and calibrated before and after every rental.
Water Quality Rental Products >>
RS Hydro offer a selection of Automatic samplers for hire from the ISCO sampling product range. These include the 3700, 6712, GLS and Avalanche. Samplers are ideal for use in water and wastewater monitoring projects where extensive water quality testing may be necessary.
Auto-Sampler Rental Products >>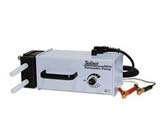 A comprehensive range of groundwater sampling equipment including peristaltic pumps, bladder pumps, low-flow sampling equipment and bailers available on a next day basis. All equipment is made by Solinst, the most respected manufacturer in the world of groundwater sampling equipment.
Groundwater Sampling Equipment Products >>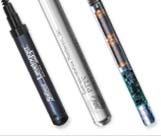 Our water level datalogger hire fleet includes the industry leading Levelogger EDGE which can monitor level, pressure, temperature and have built in data logging. With a rugged design and unparalleled accuracy, Levelogger rental provides a cost-effective solution. Water level dataloggers are ideal for pump tests, surface water monitoring and groundwater monitoring tests.
Water Level Datalogger Rental Products >>
Benefits of Renting Instrumentation
The benefits of renting process and environmental monitoring equipment are vast:
| | |
| --- | --- |
| | Latest equipment without capital investment |
| | Next Day On-Site |
| | 24/7 Support; On-Site Support |
| | No maintenance costs |
| | No calibration or storage costs |
| | No depreciating assets |
| | Short- or Long-term Rental Plans |
RS Hydro are a leading supplier of process and environmental monitoring equipment for rental. If you feel that you have a unique monitoring application and cannot find what you need, we are often able to design unique monitoring solutions based on our vast experience of applications. Please feel free to browse our site and if you have any questions you can always get hold of one of our engineers by calling +44(0)1527 882060 or by filling out one of our contact forms which will result in a call back from an experienced applications engineer.