Siemens Ultrasonic Level Transducers
RS Hydro provide a range of ultrasonic level transducers including 2-wire, 3-wire and 4-wire level controllers. RS Hydro are leading experts in ultrasonic level measurement and provide a full range of services covering sales, commissioning, installation and calibration.
Echomax XPS10 - XPS15 Transducers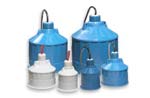 Echomax XPS10, XPS15 and XCT ultrasonic transducers use ultrasound to monitor level changes in a wide range of liquids and solids applications.
Siemens XRS 5 Transducer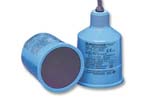 A reliable, continuously monitoring ultrasonic level transducer for general applications up to 8m range.
Siemens ST-H Transducer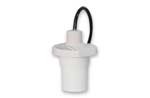 The Siemens ST-H transducer uses ultrasonic technology to detect level in a wide range of liquids and solids.