TDS Meter for Total Dissolved Solids
TDSTestr 11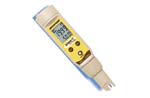 The Eutech TDSTestr® 11 combines three ranges of testers into one, now capable of measuring a wider conductivity range from pure water to waste water and accuracy of ±1 % full scale makes this compact pocket tester the ideal choice for measuring Total Dissolved Solids in °C or °F.
EcoTestr TDS High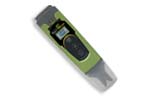 If you require a economical and easy to use Total Dissolved Solids tester the Eutech EcoTestr TDS High is the ideal choice. It accurately measures a wide range of applications with accuracy up to ±1% full scale.
EcoTestr TDS Low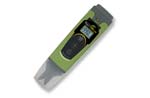 Eutechs EcoTestr TDS Low is the ideal choice if a reliable pocket tester is required, complete with sturdy stainless steel pin sensors this is the ideal low TDS tester for a wide range of applications such as hydroponics gardening, fish-farming, pools, electroplating and other water/wastewater applications.