Measuring TSS (Total Suspended Solids) in Water
Total Suspended Solids (TSS) is the portion of fine particulate matter that remains in suspension in water. It measures a similar property to turbidity, but provides an actual weight of particulate matter for a given volume of sample (usually mg/l).
Suspended Solids Sensor from Thermo Scientific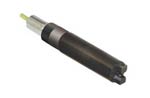 The Suspended Solids Sensor from Thermo Scientific has a rugged construction, fouling correction optics, exceptional chemical resistance, and is designed for use in the most demanding conditions.
AquaPro Multi-Input Process Analyzer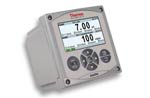 The AquaPro, from Thermo Scientific, is a multi-input analyser which is far more than just 4 wire input meter. It provides a sophisticated analysis platform for use in a wide range of process applications.
AV38 DataStick Local Monitor and Controller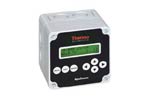 The AV38 Local Monitor and Controller connects to any DataStick System to display sensor and temperature data, and control calibration, configuration and diagnostics. It has two 4 to 20 mA current outputs, two form C relays for alarm, control and wash, and a PID controller for use with pH and con...