Water Quality Monitoring Equipment Rental
RS Hydro provide an extensive range of water quality monitoring equipment for you to rent. You can click through to individual product pages for more detailed information, and if you'd like to talk to one of our experienced personnel to help you choose the right solution for your water quality monitoring equipment application, please feel free to contact us.
For many instruments we have the largest available rental fleet in the UK and can therefore provide unparalleled service and support for your application. Rental instrumentation is available on a next-day basis and can range anywhere from 1 week to longer-term projects or from one instrument to dozens of instruments. Every instrument is cleaned, calibrated, accurate and quality checked before and after every rental. We also include quick start guides for many of our rental instruments meaning that you can get to work often within minutes without having to read the full manual. Furthermore, we have the support and service to provide training and comprehensive on-site installation services.
The ultimate water quality sonde, the Manta2 has become the industry benchmark for multi-parameter monitoring. With a combination of accuracy and value for money that is unbeatable in it's sector, the Manta2 is a robust and capable monitoring solution.
View The Manta 2 Multi-Parameter Sonde >>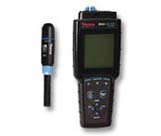 RS Hydro provide a range of single and multi-parameter water quality meters for rental. Parameters include pH, ORP/REDOX, dissolved oxygen, conductivity, temperature and turbidity. We also provide Ion Selective electrodes which can measure a multitude of parameters when calibrated with their respective calibration solutions.
View Water Quality Meter Rental >>
Benefits of Water Quality Monitoring Equipment Rental
The benefits of renting water quality monitoring equipment are vast:
| | |
| --- | --- |
| | Latest equipment without capital investment |
| | Next Day On-Site |
| | 24/7 Support; On-Site Support |
| | No maintenance costs |
| | No calibration or storage costs |
| | No depreciating assets |
| | Short- or Long-term Rental Plans |
RS Hydro are a leading supplier of process and environmental monitoring equipment for rental. If you feel that you have a unique monitoring application and cannot find what you need, we are often able to design unique monitoring solutions based on our vast experience of applications. Please feel free to browse our site and if you have any questions you can always get hold of one of our engineers by calling +44(0)1527 882060 or by filling out one of our contact forms which will result in a call back from an experienced applications engineer.
Manta 2 Multi-Parameter Water Quality Sonde Rental
The Manta 2 is the ultimate multi-parameter water quality sonde. It is suitable for use in any natural water with a temperature up to 50°C. The unit can be used as an unattended logger or can be used for spot testing and profiling with use of the Amphibian display unit / PDA.
The size of the Manta 2 housing is variable depending on which sensors the user intends to install. The sizes (outside diameter)available are 2 inches, 2.5 inches, 3 inches, 3.5 inches and 4 inches. All sizes are 16 inches in length including the weighted sensor guard and cable locking sleeve.
Ideal applications for the Manta 2 include saltwater intrusion, surface water, groundwater interaction, reservoir and lake monitoring, estuary monitoring, beach monitoring, storm water runoff, NPS monitoring watershed and source water protection, NPDES discharge, wastewater influent, effluent, vertical profiling, aquaculture and process water.

CT2X Conductivity & Temperature Sensor Rental
The CT2X is a submersible conductivity / temperature sensor with an optional integral water level datalogger. It incorporates a 4-pole epoxy / graphite electrode cell which makes the CT2X ideal for use in harsh environments.

It has a slim 0.75" diameter and a 316 Stainless Steel, Viton and PTFE/FEP. Titanium is available on request.
Non-volatile data storage can hold over 349,000 records of conductivity, temperature, depth and time data. The CT2X can be powered by an external auxiliary power supply for data intensive or SDI-12 applications, or via two internal AA batteries. The CT2X can be easily networked with other Smart Sensors with the industry standard RS485. Modbus and SDI-12 protocols are available.
Water Quality Meter Rental
RS Hydro provide a wide range of water quality meter rental items. Whether you require pH meter rental, dissolved oxygen meter rental, conductivity meter rental, ORP meter rental, turbidity meter rental, temperature meter rental, ammonium meter rental or chlorine meter rental, RS Hydro can provide well maintained and calibrated water quality equipment rental to suit your application.