Water Quality Monitoring & Measurement
Please choose below how you would like to search for products - by product type, parameter to be measured or by application type.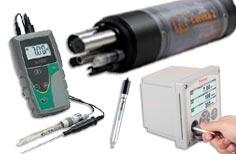 RS Hydro supply a range of technologies for water quality monitoring including multiparameter meters and sondes, CTD's, pocket testers, colorimeters, samplers and online process monitors. Whether you need to measure one parameter or many, we can provide the perfect solution for your application.
Browse by Product Type >>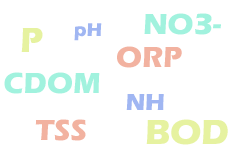 We offer a wide range of water quality instrumentation for commonly monitored parameters including pH, conductivity and dissolved oxygen to the more unusually monitored parameters fluorescein, CDOM and blue-green algae. We even have an instrument with the ability for Tryptophan measurement.
Browse by Parameter >>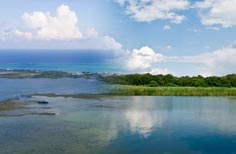 Whether you're looking to monitor water quality at a fish farm or find a solution for monitoring processes at a wastewater treatment plant, we have water quality monitoring instruments for these and a full range of applications in between. Choose this option to find a water quality monitor based on your application choice.
Browse by Application >>