Single Parameter Sensors
DataStick Aquachlor Chlorine Sensor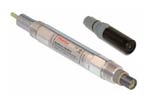 RS Hydro are distributors of the AquaSensor AquaChlor free chlorine sensor which delivers best accuracy in clean process water.
Datastick Conductivity Meter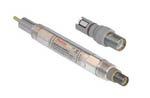 The DataStick with conductivity sensor head is able to yield highly accurate 24-bit conductivity data. Interactive communication with a host computer or display interface is possible via a wide array of connectivity protocols, including Modbus RTU, DeviceNet, Profibus, USB, CANopen and Ethernet.
AquaSensors Optical DO Sensor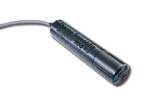 The AquaSensors Optical DO Sensor can be connected to any computer to view data, calibrate the sensor and customize measurements without the need for an additional electronics box.
DO2 Sensor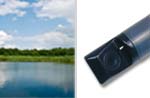 The DO2 Smart Sensor measure dissolved oxygen and temperature in a multitude of applications with the added advantage of not requiring frequent calibration.
Datastick ORP REDOX Sensor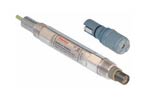 Provides differential ORP/REDOX measurement with no field calibration required. The ORP/REDOX sensor can be connected directly to a PLC(Programmable Logic Controller), and any computer can be used to display data and to customize and calibrate the sensor.
Turbidity Sensor & Meter - Thermo Scientific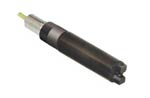 The Datastick Turbidity Meter has a range from 0 to 4000 NTU and a resolution of 0.1 NTU. The Wide-Range Datastick turbidity sensor provides a versatile solution for turbidity monitoring programmes.
INW Turbo Turbidity Sensor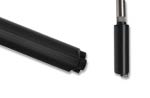 The INW Turbidity Smart Sensor is extremely versatile and capable of measuring and recording turbidity and temperature. This sensor is suitable for deployment at many different sites making it ideal for those environmental professionals always on the move.
Toroidal Conductivity Sensor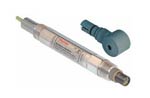 The Toroidal Conductivity Sensor Probe from Thermo Scientific provides highly accurate direct 24 bit conductivity data. The conductivity sensor heads are pre-calibrated with no field calibration required, providing a simple 'plug & play' system that is mechanically rugged and exceptionally chemical resistant.
CT2X Water Conductivity/Temperature Datalogger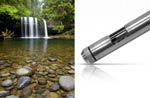 The Aquistar CT2X Datalogger is a submersible conductivity / temperature sensor with built in datalogger.