Groundwater Monitoring Equipment Suppliers
601 Standpipe Piezometers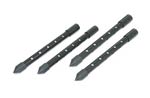 The Solinst 601 Standpipe Piezometer is designed to be fitted into a drilled hole to provide a filtered inlet point. It has a pointed PVC tip which is ideal for pushing into loose sands surrounding boreholes, a stream, or into very loose tailings pond sediments.
Solinst 615 Drive Point Piezometers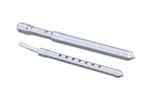 The Model 615 Drive Point Piezometer is an affordable device to monitor shallow groundwater and soil vapour in suitable conditions. The 615 uses a quality stainless steel piezometer tip, 3/4" NPT pipe for drive extensions an LDPE or PTFE/FEP sample tubing.
Solinst Drive Point Profilers (DISCONTINUED)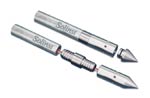 The Solinst Model 660 Drive Point Profiler has been designed to be a preliminary site assessment tool, enabling the collection of the groundwater samples from multiple points in a single drive/drilling location, at discrete zones.
Solinst 403 CMT Multi-Level Well Systems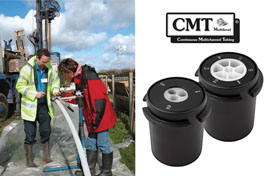 The 403 CMT Multilevel Well and Groundwater Monitoring System provides site assessors with a clearer understanding of three-dimensional groundwater slow and the distribution of contaminants in the subsurface. Monitor up to 7 zones in one 1.7" well, or 3 in the narrow 1.1" (28mm) Multilevel Well System.
Solinst Model 401 Waterloo Multilevel Groundwater Sampling System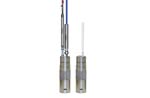 The Model 401 Waterloo Systems can be used to achieve groundwater samples, hydraulic head measurements and permeability measurements from many discretely isolated zones in a single borehole.
703 Waterloo Emitter for Enhanced Bioremediation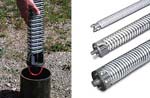 The 703 Waterloo Emitter is a simple, cost effective device for the controlled and uniform release of oxygen, which encourages and sustains the growth of microorganisms required for in-situ bioremediation of contaminated groundwater.
Solinst Model 122 Oil Water Interface Meter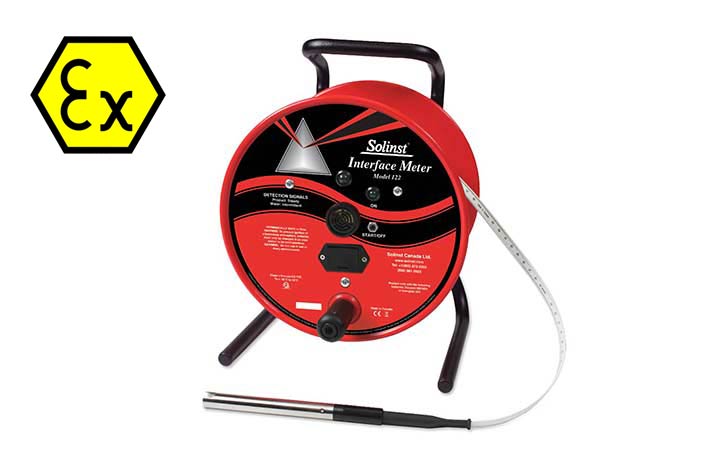 The Solinst 122 Oil Water Interface Meter is capable of giving reliable and accurate measurements of product oil level and thickness in wells and tanks. The 122 is quick and easy for measuring LNAPL and DANPL.
Solinst 122 Mini Interface Meter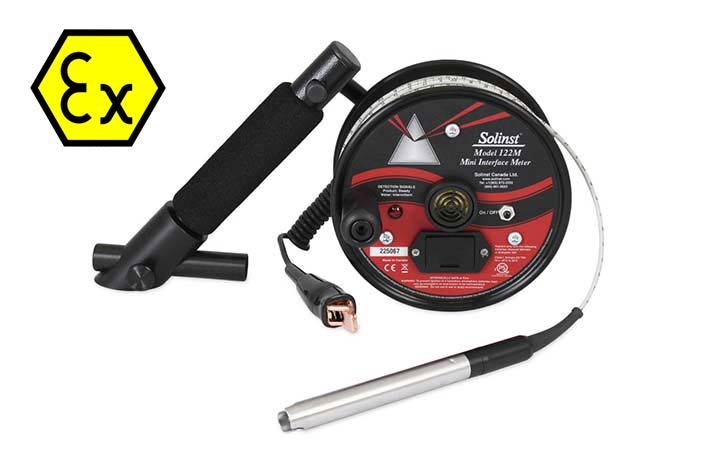 The Solinst 122 Oil Water Interface Meter is the small version of the full-sized Model 122. The Mini 122 is small enough to fit into a backpack and comes with 20 metres of narrow flat tape on a compact reel.
Model 107 TLC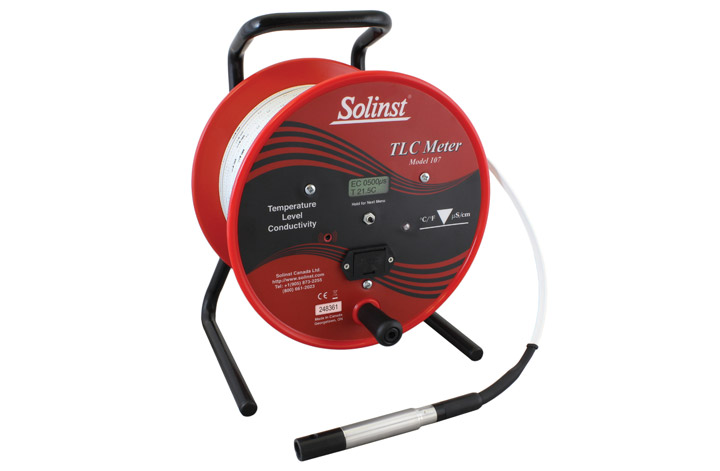 The TLC Meter is designed to profile conductivity and temperature in wells and open water. It displays accurate measurements on a convenient LCD screen that rotates for ease of reading.
Solinst Low Pressure Packers 800/800M
These Solinst Low Pressure Pneumatic Packers fit perfectly in 2" and 4" (50mm and 100mm) monitoring wells, and are also suitable for use in smooth boreholes with inner diameters between 1.9" – 5". They are a low cost option making them ideal for short term applications.