Level Measurement Services
Level Measurement Services
RS Hydro provide a specialist level measurement service for a wide range of level measurement applications for storage tanks, reservoirs, boreholes and surface water applications using a wide range of level measurement instruments. Supported technologies include:
Accurate liquid level and contents data is vital in the process industries where inventories, batching and process efficiency are critical measurements. RS Hydro can supply, commission, maintain and calibrate a complete range of continuous liquid level control products and technologies including ultrasonic, radar, hydrostatic & submersible level transmitters with outputs including 4-20mA, HART, fieldbus communications and local relay control. RS Hydro also supply and install level measurement systems for environmental applications including early warning and flood warning systems using real-time telemetry systems.
Level Measurement Services
Whether you application is for continuous or level measurement of liquids or slurries, powders or free-flowing solids, we can provide a total measurement solution for you. Common applications are wells/boreholes, tanks/vessels, open water, pipe and open-channel flow measurement.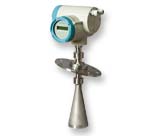 RS Hydro represent a multitude of national and international manufacturers including Siemens Milltronics and VEGA. For all sales enquiries, our technical sales and qualified technicians are on hand for technical assistance and advice. Each of our divisions will provide you with the same personal attention; we pride ourselves on our technical ability and product knowledge providing a quick response to your requirements.
Level Sensor Sales >>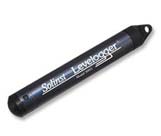 As part of our on-going commitment to offer our clients excellence in customer service, we offer an extensive range of level transmitters, water level meters and dataloggers for you to hire. All level instruments are comprehensively checked prior to dispatch, to ensure trouble free operation on site. All water level instruments are supplied with an operators manual and valid calibration certificate.
Water Level Meter & Datalogger Hire >>
Level Measurement Applications
Chemical
Oil & Gas
Dairy
Paper
Aggregates
Water Supply
Marine

Pharmaceutical
Food
Beverage
Automotive
Mining
Wastewater
Steel
RS Hydro offer specialist expertise in the field of level measurement. Our experienced engineers are at hand to provide a completely independent and professional approach to level measurement solutions. Our wide-ranging experience and product database allows us to provide the end-user with a total measurement solution from inception through to commisioning, calibration and maintenance.
Level Sensor Selection Chart
Radar
Guided Radar
Ultrasonic
Capacitive
Hydrostatic Pressure
Differential Pressure
Continuous: Liquids

Continuous:
Solids

Limit:
Liquids

Limit:
Solids