Flow Measurement Specialists
RS Hydro Flow Measurement Specialists are able to provide a total solution to meet any specific flow measurement application. Whether the application is open channel, gas, compressed air, steam, liquid or water, river flow, effluent flow or pipe flow measurement or for industrial processes, environmental, water treatment or water resource monitoring, RS Hydro will identify the operating requirements, select and procure the most suitable equipment, install and commission the flow measurement device. Technologies include clamp on ultrasonic flow meters, non invasive gas meters, electromagnetic flow meters, non contact ultrasonic and laser, cross correlation and doppler flow meters.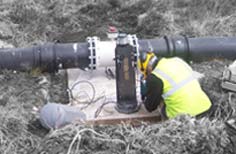 RS Hydro Flow Measurement Specialists provide a total solution approach to any flow measurement application across every industry and application. Work has ranged from meter selection and installation through to auditing, surveying, calibration and maintenance.
Flowmeter Installation >>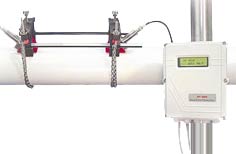 Our experienced engineers are at hand to provide a completely independent approach to flow meters. Our wide-ranging experience and product database allows us to provide the end-user with the right flow measurement solution whatever the application is...
Flowmeter Sales >>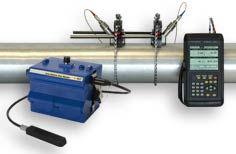 RS Hydro have the most extensive flow meter rental fleet in the UK and can offer a solution for almost any flow measurement application. All instruments can be shipped within 24 hours and are comprehensively checked prior to dispatch. Supported by experienced flow specialists...
Flowmeter Rental >>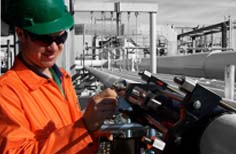 RS Hydro have and continue to provide extensive flow meter calibration and flow verification services to the water, environmental and industrial sectors. In-situ meter verification involves the process of testing a flowmeter in-situ utilising portable calibrated flowmeters.
Calibration and Verification Services >>