Total Solutions for your applications...
RS Hydro are the UK's leading total solutions provider for flow, level, water quality, meteorology and wireless telemetry applications. Our application experience is second to none and we can offer a full range of services covering the entire life-cycle of your application including supply, rental, installation, maintenance, calibration and technical support. water consultants provide exceptional technologically based consultancy and support services for the water, environmental and industrial sectors nationwide. Our engineers work across the entire life cycle of water, from source to sea, providing optimal solutions and advice.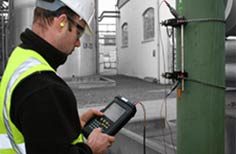 RS Hydro provide a total flow measurement solution to meet any application including industrial processes, environmental, water treatment and water resource monitoring. RS Hydro will select the most suitable equipment, install and commission the flow meter.
Flow Measurement Services >>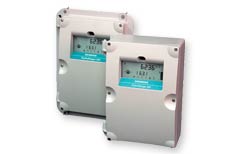 RS Hydro are level measurement specialists and provide services for tank gauging, level indication for the quantity or level detection for many processes in manufacturing, storage and service industries. Technologies include: radar, ultrasonic, capacitance and hydrostatic.
Level Measurement Services >>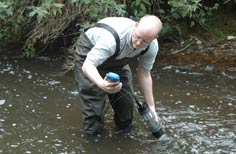 RS Hydro provide water quality monitoring systems (instrumentation, samplers, data loggers and communication systems) for use in reservoirs, lakes, streams, rivers, pipes. estuarine, groundwater and waste water applications. We also provide maintenance contracts.
Water Quality Services >>